Tools / aids
The Passive House Planning Package (PHPP) is available for purchase here.
By downloading and using the images, software and tools, you acknowledge these terms and conditions. Please read these carefully.
Summer temperature tool
The purpose of this tool is to modify existing PHPP climate data for higher temperatures during summer months. The modified temperature profile can be used to test a building's summer comfort under extreme summer conditions, future climate projections or for inner city locations (urban heat island).
Download (

zip 1.900 KB)
Temperature reduction factors for unheated or partially heated extensions
Calculation tool for temperature reduction factors to temperature zone "X" in the PHPP "Areas" worksheet
Download (

zip 165 KB)
Guide
Lift_energy_demand_assessment
This tool helps to assess the energy demand of lifts and follows the calculations presented in VDI 4707 2009-3. Download (

zip 27 KB)
Calculation of heat losses of drain pipes
This tool enables more accurate calculation of heat losses from internal drain pipes for waste water and stormwater.
Download (

7z 12 KB)
Heat losses caused by drain pipes in the PHPP, Author: Dr. Jürgen Schnieders
Data processing tool
This aid for the preparation of measurement data for use in the energy balancing with PHPP has been developed within the framework of the research group cost-effective Passive Houses AK 52 " Commissioning and operation optimization as success factors for energy efficient buildings and serve for further evaluation within an energy efficiency calculation with PHPP.
Download (

zip 346 KB)
Please note that following tools are available in German only
Sound protection – tools and calculations
These calculation sheets were prepared within the framework of the Research Group for Cost-effective Passive Houses Phase IV and V (Volume 34 - Sound protection for heat pumps and compact heat pump units in Passive Houses | Volume 41 – Cooling in non-residential buildings)

These are intended as aids for approximate calculation and dimensioning of sound protection measures by the designer:
This tool can be downloaded here (

zip 550 KB).

PHVP 2002
The Preliminary Passive House Planning Package PHVP 2002 is a simplified version of the Passive House Planning Package (PHPP) which is available free of charge. The PHVP is intended to provide a rough idea of the structural and technical requirements for basic evaluation and the preliminary design phase, and for the respective calculations (building services systems and influence of the surroundings are not taken into account).
SommLuft
Air exchange through windows is a key parameter for indoor climate in warm climates and/or time periods. Among other things, it is necessary for evaluating the indoor climate in combination with the "Summer" worksheet of the Passive House Planning Package. The Excel-based "SommLuft" tool allows users to estimate the air exchange through windows for the configuration of appropriate window openings.
PHLuft
Software programme which aids designers of Passive House ventilation systems.
PHI Rechentool Druckverlust (pressure loss calculation tool)
Calculation of pressure losses in ventilation ducts (circular and rectangular) using the Passive House Institute's Excel® tool.
Free technical literature, project reports etc. relating to the Passive House
Installation guidelines:
Unzip the ZIP file. If you do not have a programme for processing ZIP files, you may download a free test version of the WinZip programme from

www.winzip.com.
Passive House Designer & Consultant Course
4 to 15 Nov 2019, Darmstadt


read more
PHPP / designPH Workshop
11 to 15 Nov 2019, Darmstadt


read more

e-learning


Date postponed
9 - 11 October 2019, China


read more



Passive House Open Days
8 - 10 Nov 2019, worldwide


read more


Autumn 2020, Berlin


Passive House
Component Database
read more

read more

designPH
read more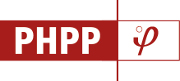 PHPP 9 (2015)
read more

Seals for Certified Passive House Components
read more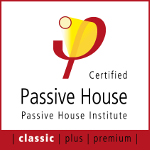 Passive House Classes,
Classic, Plus, Premium
read more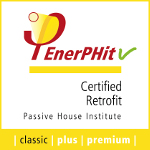 EnerPHit -
PHI certification for retrofits
read more



Wall plaque
for certified Passive Houses
read more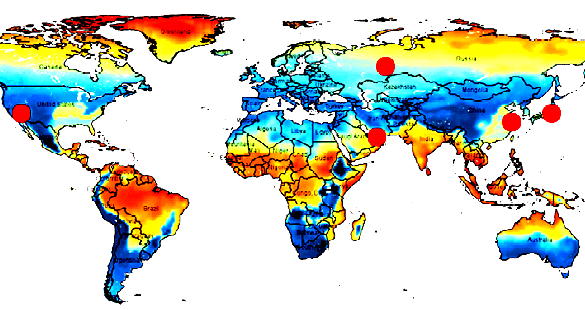 Passive Houses for different climate zones
more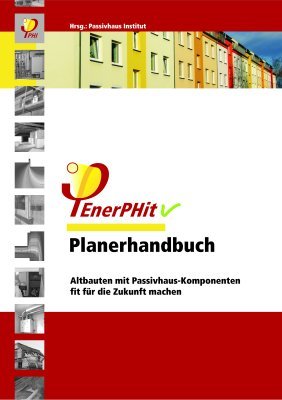 Retrofits with Passive House components -
EnerPHit Planner Handbook
(in German)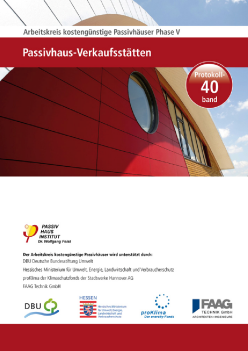 Passive House Retail Stores now out
Overview of contents
(in German)