Tools / aids
The Passive House Planning Package (PHPP) is available for purchase here.
By downloading and using the images, software and tools, you acknowledge these terms and conditions. Please read these carefully.
Thermal bridge tool
The tool is performance-oriented, focuses on highly energy efficient details and building, much more flexible than a thermal bridge catalogue, and much faster than a thermal bridge program. Therefore, the use is time-saving for designers and consultants. Many configurations are implemented in the tool allowing users a wide range of input possibilities. The user can play with different inputs, receiving straightforward feedback, which allows fast optimisation.
Thermal bridge catalogue with many details and variants especially for high performance new buildings. In addition, it is also important and useful for renovations.
Download (

zip 12.500 KB)
Commissioning tool - ventilation checklist
The Commissioning tool serves planners and ventilation system installers in how to communicate the correct operational data and how to adequately adjust a ventilation system.
Download (

zip 3.389 KB)

Cooling Systems tool
Different cooling configurations can quickly be entered and compared, so that an informed choice of the appropriate system combination is possible. Simplicity of use and instant display of results supports the workflow.
Download (

zip 2.794 KB)

Heat Pump tool
Every single heat pump needs to be evaluated, especially for a particular case, in order to get a precise picture about its performance. This process allows for more efficient operation of a unit as installation of oversized units can be avoided. What is more, investment costs can be lowered as well, as larger units often cost more. An oversized unit will also often cycle ON and OFF, having a negative result on life expectancy of the compressor. Finally, a properly designed unit will also consume less energy over the life-time of the unit.
Download (

zip 3.351 KB)

Ventilation tool The tool offers collected information for customers such as building or flat owners. Currently, it's hard to find good independent information for controlled ventilation, which in [Vond18] was found to be one of the main reasons for deciding against a controlled ventilation system with heat recovery.
Download (

zip 3.762 KB)

Window tool
The Window tool provides an overview regarding life-cycle costs, hygiene and comfort for comparison of different windows. Easy to use by choosing windows and locations from a list. Manual input also possible for experts. The live cycle costs are adjusted by consumer price index and construction price index to a specific country and year. Download (

zip 2.937 KB)

Hygiene tool
Hygiene tool provides a quick and easy prediction of the expected hygral quality based on the relative humidity and the suitability of a component with regard to its temperature factor for the simulated situation, even without a deep knowledge of physical processes.
Download (

zip 2.720 KB)
Summer temperature tool
The purpose of this tool is to modify existing PHPP climate data for higher temperatures during summer months. The modified temperature profile can be used to test a building's summer comfort under extreme summer conditions, future climate projections or for inner city locations (urban heat island).
Download (

zip 1.900 KB)
Temperature reduction factors for unheated or partially heated extensions
Calculation tool for temperature reduction factors to temperature zone "X" in the PHPP "Areas" worksheet
Download (

zip 165 KB)
Guide
Lift_energy_demand_assessment
This tool helps to assess the energy demand of lifts and follows the calculations presented in VDI 4707 2009-3. Download (

zip 27 KB)
Calculation of heat losses of drain pipes
This tool enables more accurate calculation of heat losses from internal drain pipes for waste water and stormwater.
Download (

7z 12 KB)
Heat losses caused by drain pipes in the PHPP, Author: Dr. Jürgen Schnieders
Data processing tool
This aid for the preparation of measurement data for use in the energy balancing with PHPP has been developed within the framework of the research group cost-effective Passive Houses AK 52 " Commissioning and operation optimization as success factors for energy efficient buildings and serve for further evaluation within an energy efficiency calculation with PHPP.
Download (

zip 346 KB)
Scaled Pointer

The Passive House Institute has designed a scale arrow for your use during your visits to the building site as an aid to point to the critical spot and provide a reference in photographs for quality assurance and documentation.
Donwload PDF-File | Download DXF file format
Please note that following tools are available in German only
Sound protection – tools and calculations
These calculation sheets were prepared within the framework of the Research Group for Cost-effective Passive Houses Phase IV and V (Volume 34 - Sound protection for heat pumps and compact heat pump units in Passive Houses | Volume 41 – Cooling in non-residential buildings)

These are intended as aids for approximate calculation and dimensioning of sound protection measures by the designer:
This tool can be downloaded here (

zip 550 KB).

PHVP 2002
The Preliminary Passive House Planning Package PHVP 2002 is a simplified version of the Passive House Planning Package (PHPP) which is available free of charge. The PHVP is intended to provide a rough idea of the structural and technical requirements for basic evaluation and the preliminary design phase, and for the respective calculations (building services systems and influence of the surroundings are not taken into account).
SommLuft
Air exchange through windows is a key parameter for indoor climate in warm climates and/or time periods. Among other things, it is necessary for evaluating the indoor climate in combination with the "Summer" worksheet of the Passive House Planning Package. The Excel-based "SommLuft" tool allows users to estimate the air exchange through windows for the configuration of appropriate window openings.
PHLuft
Software programme which aids designers of Passive House ventilation systems.
PHI Rechentool Druckverlust (pressure loss calculation tool)
Calculation of pressure losses in ventilation ducts (circular and rectangular) using the Passive House Institute's Excel® tool.
Free technical literature, project reports etc. relating to the Passive House
Installation guidelines:
Unzip the ZIP file. If you do not have a programme for processing ZIP files, you may download a free test version of the WinZip programme from

www.winzip.com.
PHPP Expert
Passive House Designer / Consultant
Construction Verifier
Site Supervisor


read more

e-learning

iPHA Webinar | "Embodied energy and carbon in Passive House construction" |
4 August 2021


read more


Part 1: 10 - 12 September in Wuppertal & ONLINE
Part 2: 14 & 15 September ONLINE


read more

Passive House Open Days
5 - 7 Nov 2021, worldwide


read more


Passive House
Component Database
read more

read more

designPH
read more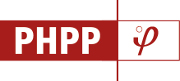 PHPP 9 (2015)
read more

Seals for Certified Passive House Components
read more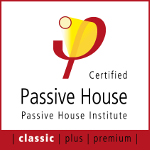 Passive House Classes,
Classic, Plus, Premium
read more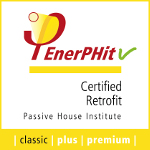 EnerPHit -
PHI certification for retrofits
read more



Wall plaque
for certified Passive Houses
read more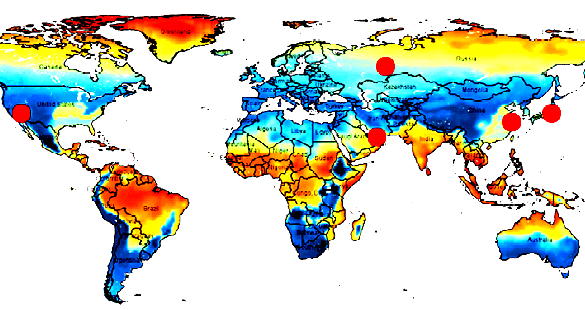 Passive Houses for different climate zones
more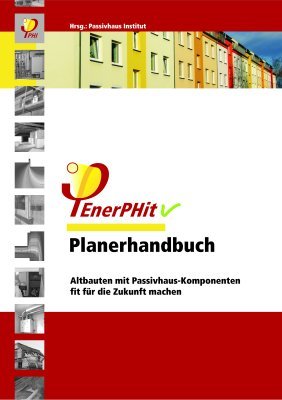 Retrofits with Passive House components -
EnerPHit Planner Handbook
(in German)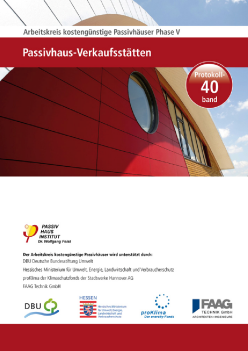 Passive House Retail Stores now out
Overview of contents
(in German)