Evaluation of ventilation units with heat recovery
For the optimisation and certification of ventilation units with heat recovery, we evaluate measurements of ventilation units that have been carried out at external facilities. Passive House Institute sets the parameters for such measurements as well as the criteria for their evaluation.

Optimised and certified ventilation systems have advantages for everyone
Tested quality for the user:
For certification, the highest priority is given to the criteria for thermal comfort and indoor air hygiene.

Reliable data for the designer:
The ventilation units are tested under realistic operating conditions so that the effective heat recovery efficiencies ascertained provide reliable data for ventilation heat losses to be used in the PHPP heat balance or in accordance with the EN 832. Such highly reliable data help save costs!

Advantages for the manufacturer:
Devices with demonstrably exceptional efficiency open up new market potentials. All certificates are published on the Passive House Institute component database.

Our services
Consultation for manufacturers
Development and optimisation of systems
Certification of Passive House suitable ventilation units with heat recovery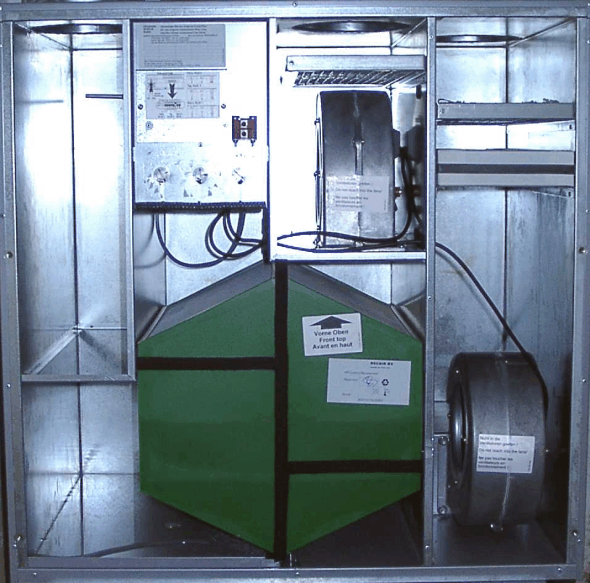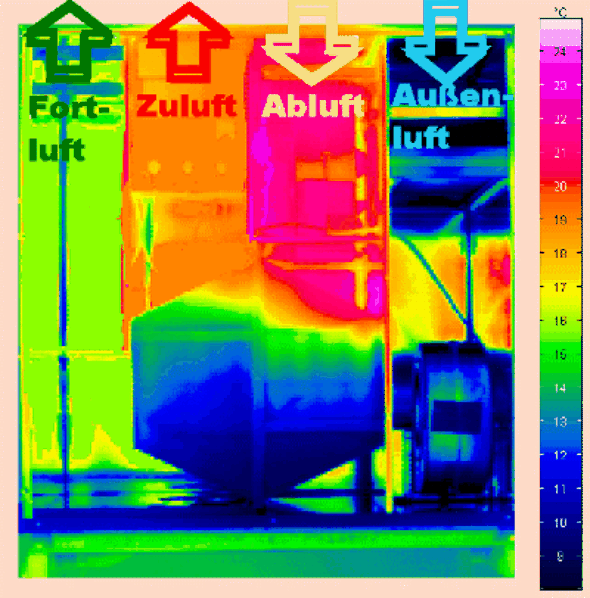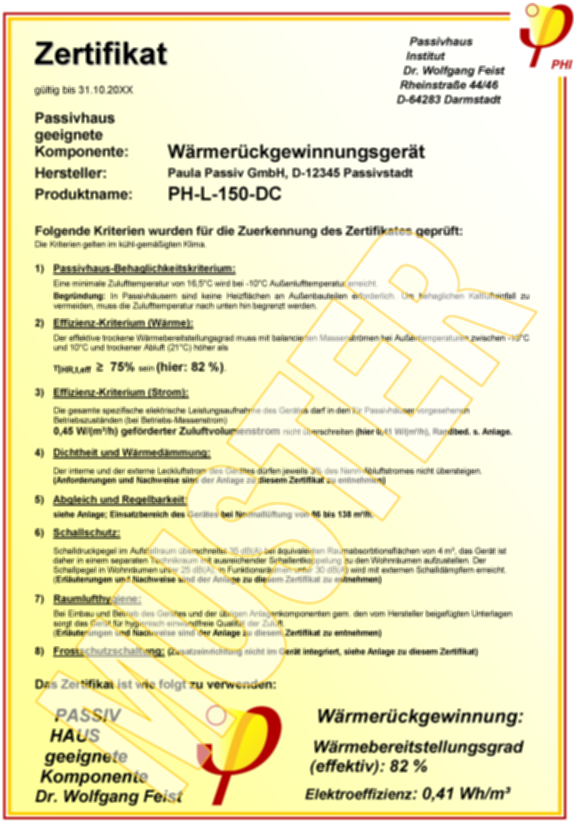 PHPP Expert
Passive House Designer / Consultant
Construction Verifier
Site Supervisor


read more

e-learning

iPHA Webinar | "Passive House for Everyone: educating a new generation"
October 11, 2023


read more


Passive House Open Days
10-12 Nov 2023, worldwide


read more

5. + 6. April 2024 | Innsbruck, Austria


read more


Passive House
Component Database
read more

read more

designPH
read more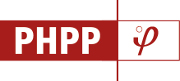 NEW: PHPP 10 (2021)
read more

Seals for Certified Passive House Components
read more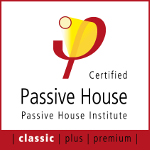 Passive House Classes,
Classic, Plus, Premium
read more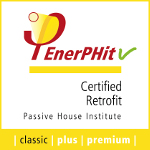 EnerPHit -
PHI certification for retrofits
read more



Wall plaque
for certified Passive Houses
read more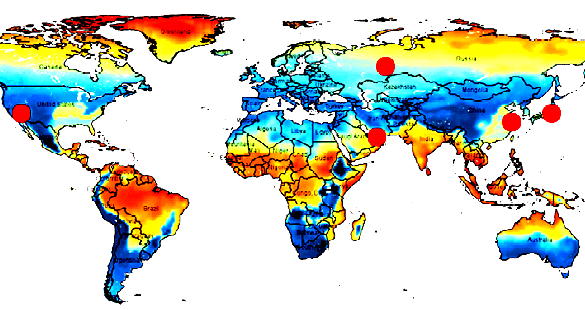 Passive Houses for different climate zones
more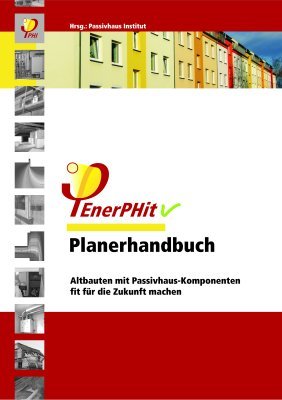 Retrofits with Passive House components -
EnerPHit Planner Handbook
(in German)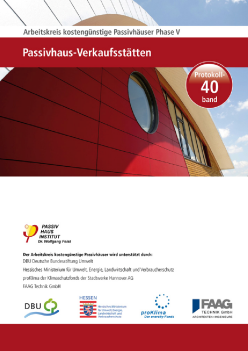 Passive House Retail Stores now out
Overview of contents
(in German)